Brigadier Bugle
by
Jupiter
NO LONGER AVAILABLE
WE ARE OUT OF STOCK AND THEY ARE NOT MAKING THESE ANYMORE.
Jupiter is no longer making these bugles but we were able to buy out their supply from the warehouse to support our ScoutBugle.com visitors. We're glad to have these still available, especially for our adult purchasers, those who can appreciate the extra quality in this bugle and for the best hard case we've seen made for a bugle. But, when they're gone, they are GONE.
The Brigadier (600AB-C)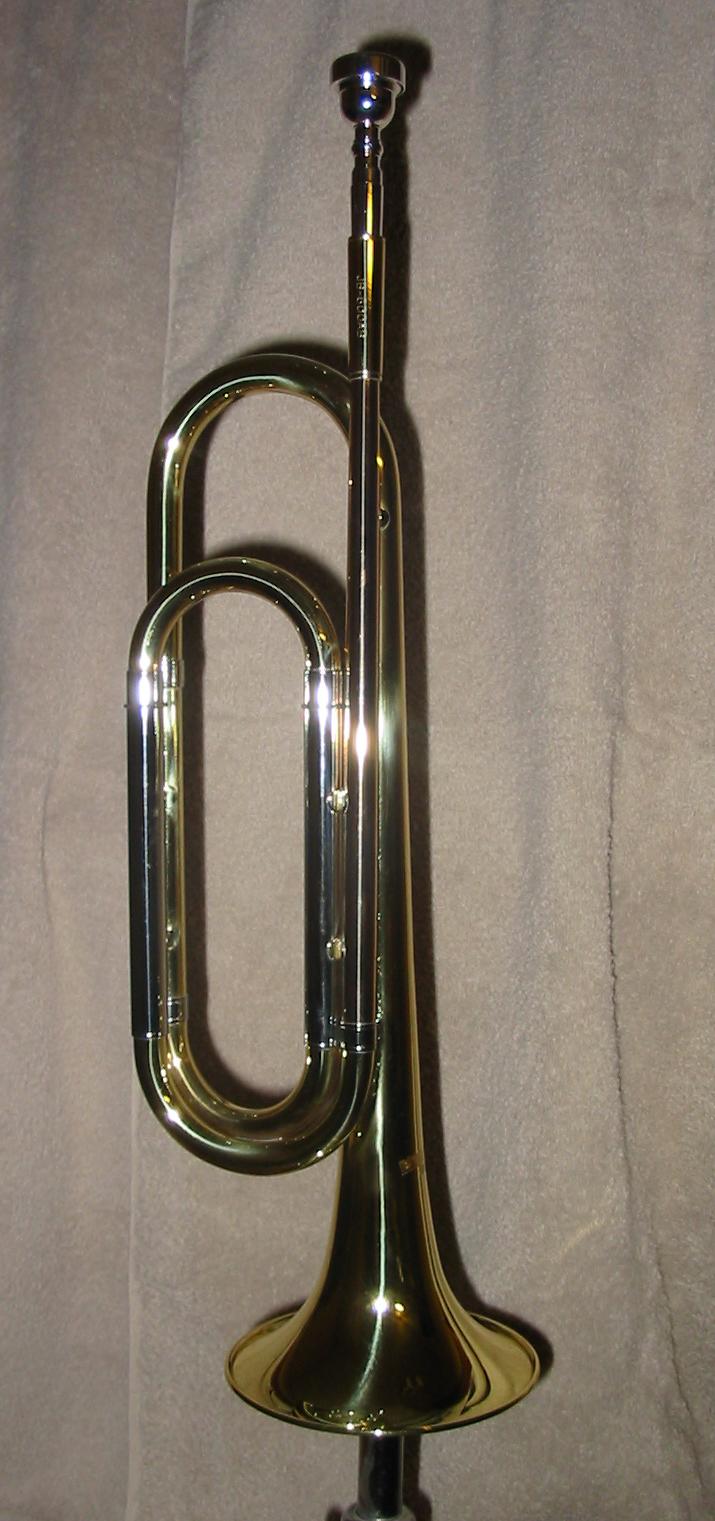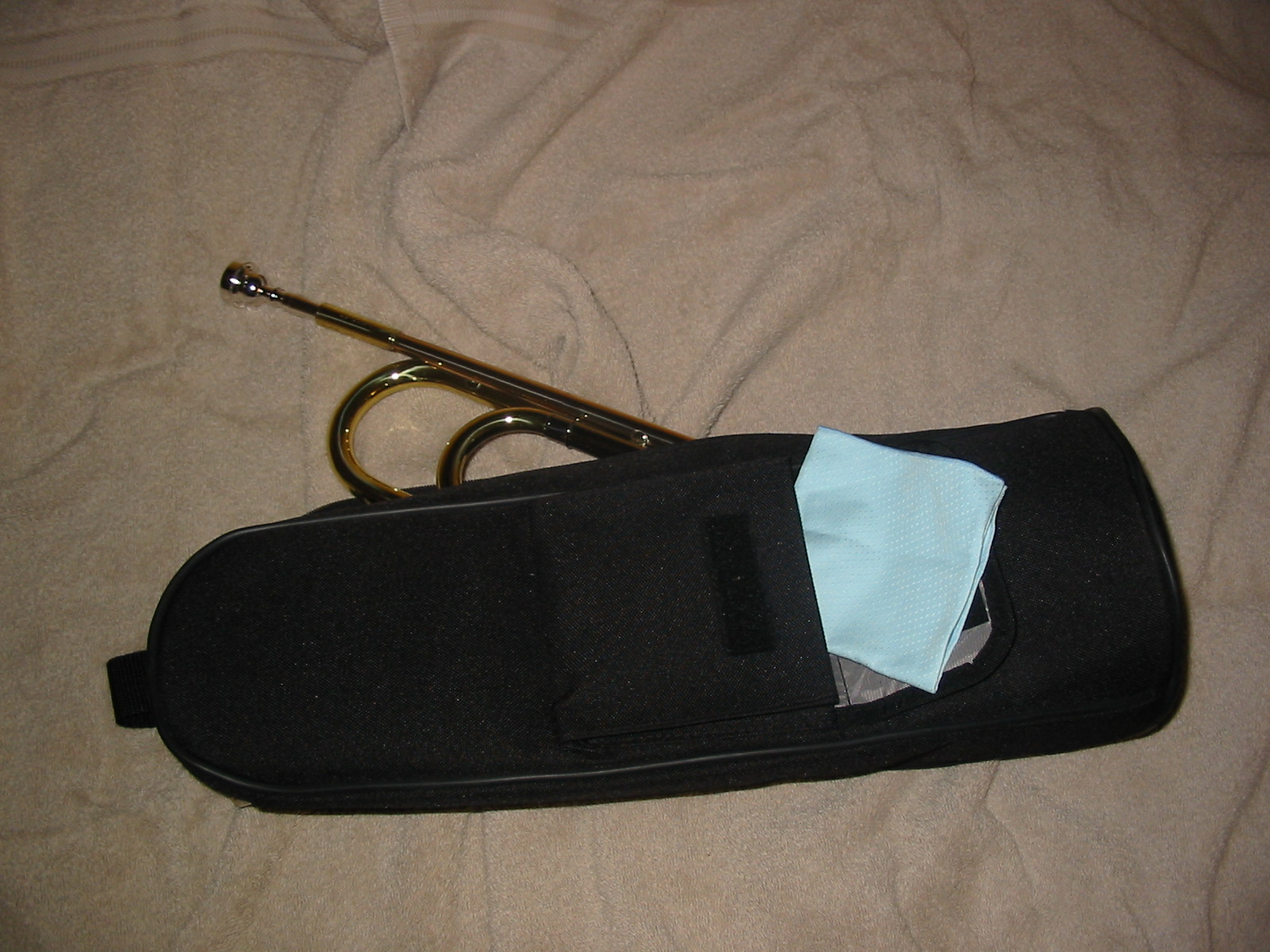 The Brigadier plays in the key of G, which is equivalent to playing a regular trumpet with valves 1 and 2 down while playing. The manufacturer doesn't advertise it as a G/F bugle, but by pulling out the tuning slide you can get close. For the less experienced player it's easier to hit the notes of a G bugle then a B-flat. (For those of you confused by the lingo...A "standard" trumpet is B-Flat. Our Cavalry bugle is in B-Flat. The traditional boy scout bugle is G and you pull the slide out to get F. The G-bugle has longer tubing then the B-flat bugle. The notes are a easier to hit for the beginning player on the longer instrument).
This is simply a great playing and great looking horn for all bugling needs. (Okay, maybe not as a Herald Bugle, but you can't be everything).
Features of the Brigadier:
| | |
| --- | --- |
| | Bright Lacquered Finish |
| | Unbelievably smooth tuning slide for controlled pitch adjustments. |
| | Chrome support tubing to reinforce the tuning slide placement. Not only increases strength, will make it longer lasting AND looks great! |
| | Standard 7C trumpet mouthpiece. Not a thinner "bugle" mouthpiece. |
| | The heavier mouthpiece improves the balance of the horn by off-setting the weight of the bell and placing the center of gravity right at your grip point. |
| | The bore size of .460" is quite standard for trumpets the world over .458 would be considered a smaller size bore, .460 would be standard, up to .468 would be considered a "large bore" |
| | Excellent workmanship throughout with clean lines and very decorative structural supports where required. |
| | It has a lacquered Yellow Brass Body the lead pipe is Rose Brass and as described above a Nickel Reinforced Tuning Slide insert on the body. |
| | Available with just horn and mouthpiece, or with a nice Nylon bag or Soft Case, |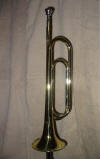 Personal Opinion: A very fine player and looks great. The multiple tones in the bell and slides makes for a very nice looking bugle along with the great sound. I was very impressed with Jupiter's (the Taiwanese manufacturer) process controls and packaging. It showed A LOT of thought went into this bugle and I know you'll be happy with this horn. The hard case will protect this horn for year and it can become a family heirloom to pass down through the generations. The hard case comes with a metal label which says "TAPS" and can be engraved. Take a close look at the blown up pictures...lots of extra details not seen on the Amati such as using braces on the upper tubing instead of solder, a little thing that makes a difference.
Ships Priority, UPS, or Fed-X. Please note if going to a business address and include PHONE NUMBER.
"Yes, down with digital bugles. I am going to contact the Riverside National Cemetery and volunteer with their honors group.
The bugle plays great. I entertained the neighborhood playing the calls from your list. The case seems fairly durable compared to many I've seen. Thank you again."
Bill B. (Semi-professional Southern California French Horn Player and first purchaser of Brigadier with hard case)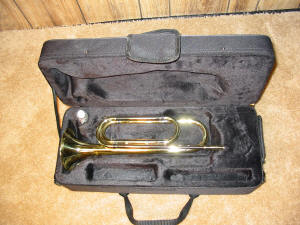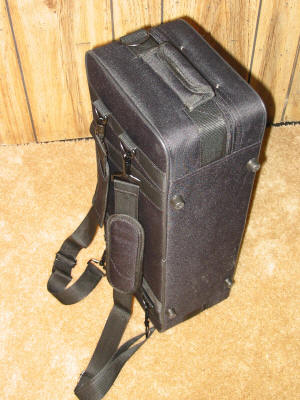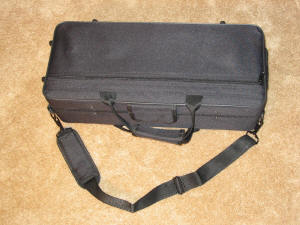 Need An Extra Mouthpiece? Click Here.
Also Know as JT-600, 600A-C
Please send comments, etc to: support
Copyright www.ScoutBugle.com 2004-2014